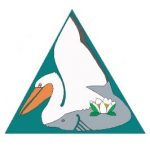 The Danube Delta National Institute for Research and Development (DDNI) was established in 1970 and its main objective is conducting fundamental and applied research for scientific support of the management of the Danube Delta Biosphere Reserve (DDBR) and other wetland areas of national and international interest, with particular focus on biodiversity conservation and sustainable use.
Due to its expertise and contribution to the local, regional and national research and development programmes, DDNI has been nominated as:
Centre of Excellence for Deltas & Wetlands;
National Reference Centre for Land Cover and Fisheries;
Main Scientific Advisor of the Ministry of Environment and Sustainable Development for the implementation of the NATURA 2000 Network in Romania;
Centre of Technological Information for the Danube Delta of the National Authority for Scientific Research.
The relevance of DDNI's research activities for local, regional, national and international environmental issues is sustained by the Danube Delta's protection status and the international Conventions and Programmes adopted by Romania.
Role and responsibility in the IASON project:
DDNI will be the Lead Partner therefore its role in the project will be central.
DDNI will have full responsibility in the coordination of the Project Management Activities during the overall period of the implementation of the IASON project.
Additionally, DDNI has long experience in the scientific and management sector, especially in climate change adapted management, transnational cooperation and monitoring of habitats and species in the Danube Delta. Since the Danube Delta is the most important, in terms of size, biodiversity and location and also part of the Natura 2000 network, it has been very well studied and DDNI holds a great experience in deltaic ecosystem issues.
Website: http://ddni.ro/wps/aboutus/